Products

/

Smart Socket Xiaomi for air conditioner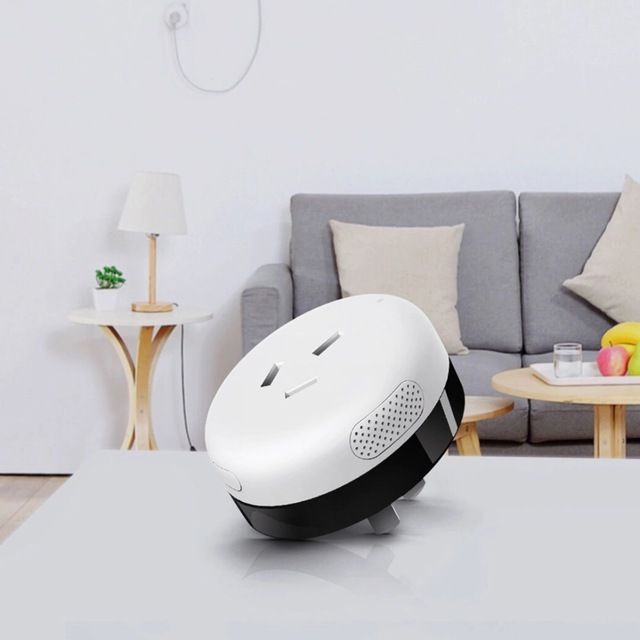 Xiaomi Mijia Smart Socket and air conditioning gateway
The adapter is the middle point between home/ office electrical instalation and your air conditioner. The electronic components of the device gives the chance to the device itself to determine the temperature at home so make it possible to turn on automatically the device for cooling to a specific degrees. The gatewas' control is made by a mobile app.
Via its smart phone the user gets the chance to see in real time the air conditioning energy consumption, to check the current air condition according to the gathered by the sensors indications etc.
Only with a few clicks you can set different work scripts. The air conditioner can be turned on 15 minutes before you come home from work and to reach the wanted temperature and than to turn off, or to set a constant temperature of 25 degrees. So when the temperature in the room is getting lower your air conditioner will turn on by itself, and by reaching the wanted degrees it will turn off. This will help you to maintain the 25 degrees temperature, but the device will not work constantly.
This is only one possible work script - the possibilities are millions, just what you would like.
 Smart Socket Gateway - Basic functions:
● Humidity and Temperature sensor:
Via humidity sensor the Smart Socket observes the temperature of the environment in real time and adjusts the inside temperature to maximize the comfort.
● Dynamic tuning:
In the "Sleep"mode the Smart Socket can adjust the inside temperature according to the Xiaomi Humidity and Temperature Sensor. In this case the device keeps comfortable temperature in your bedroom - it is neither hot, nor too cold.
 ● Gateway Function - Intelligent connection:
 With the intelligent hub function the air conditioning socket can be connected to different appliances from the MiSmart Home Eco Systems' and this gives limitless possibilities.
 ● Remote control - intelligent time:
 The Smart Socket can ensure what is the real power of your air conditioner and to agregate energy consumption. This not only saves money, but also secures the long life of your device.
*The hub is made by fireproof materials for temperatures up to 750 degrees. It appearence is not very different from anu other coupler. The smart - adapter uses the ZigBee protocol to cooperate with different humidity, movement sensor and also with other components. It is designed to power up to 4kW.