Products

/

Bi-directional Stainless Steel Swing Turnstile with acrylic arms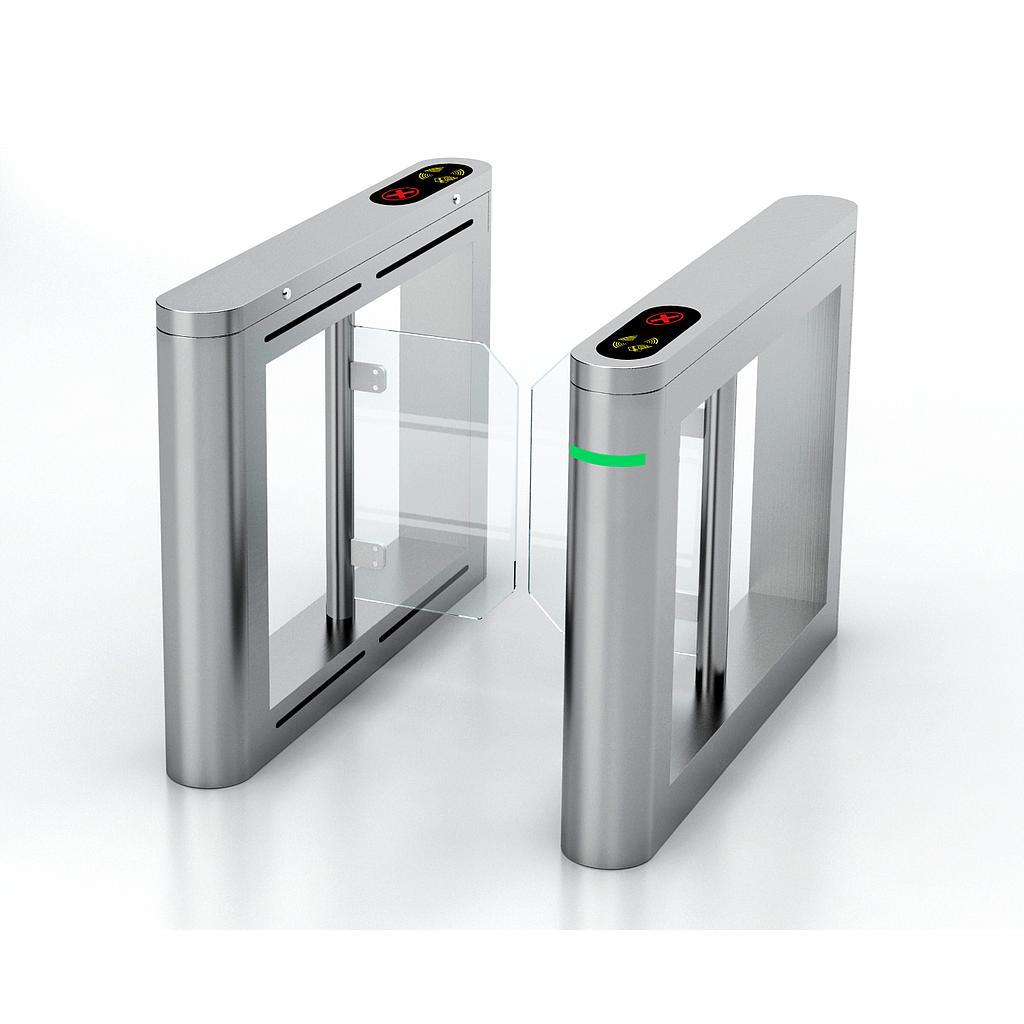 Bi-directional Stainless Steel Swing Turnstile with acrylic arms
---
---
Automatic bi-directional swing turnstile with a elegant construction. Stainless steel body and acrylic arms. Traffic speed- 25-30 people per minute. Channel widht - 650 mm. Size: 1400 * 180 * 1020mm. Left and right body for 1 channel.
---
До 14 дена можете да върнете поръчана стока
Цените са без ДДС
Купете сега, получете до 2 работни дни
Automatic Bi-directional turnstile (set) with elegant design. It is equipped with sensors which guarantee the passage of only one person when giving a signal. High permeability. Swing opening type, which is performed by brushless motors with high reliability. The body is made of polished stainless steel, and the transparent doors are made of acrylic panel which makes them resistant to impact from any objects. It is equipped with a controller which has inputs for control from external systems.

Features:
Passage hole size: 650 mm
High permeability : 30 people per minute.
LED indication
There is a place for mounting the readers
Dimensions: 1400 * 180 * 1020 mm
Dry contact control
Power supply - 220 VAC
Consumption  70W
Closes automatically after switching
Fireproof
Energy-independent opening system - when the power supply is stopped the doors open automatically

Note: The specified kit is for a single path. For more paths use a combination with the middle part (housing).