Products

/

Finger Ven Standalone Access Control terminal, V350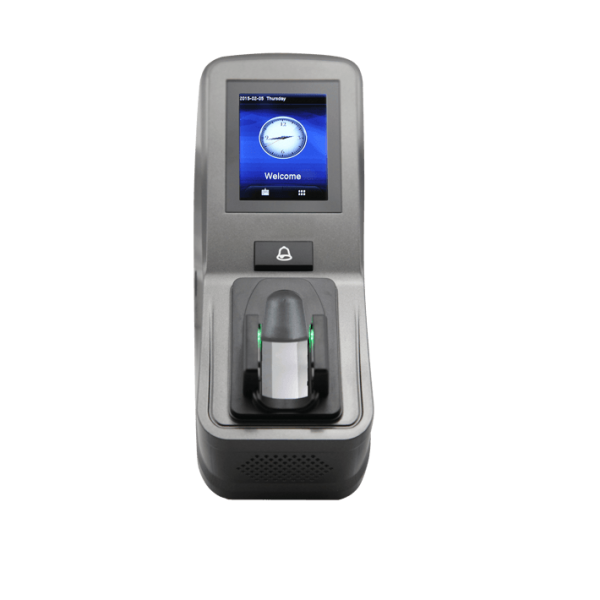 V350 can support to work in standalone mode, or connect to third party access control panel by using wiegand interface.
With independent patent vein recognition technology, the terminal has many advantages. It can identify fake finger, not affected by external light and the fingerprint wear. It can also effectively identify finger desquamate.
Work in standalone mode or TCP/IP connected.

Reliable, durable and highly accurate authentication.

2.8 inch capacitive screen.

Full access control function.

Technical Specifications.

Core board - ZMM220;

CPU - 1.2GMHz;

Communication - TCP/IP, RS485;

Vein Capacity - 1,000;

Спомагателен терминал - 1 Aux. вход;

Wiegand - Wiegand in and out;

Display - 2.8-inch capacitive screen;

Operating Voltage - DC 12V 3A;

Operating Temperature - -10°C ~ 45°C;

Dimensions - 232mm×91mm×117mm(length×width×thickness);