Products

/

Multi-biometric identification terminal Face 402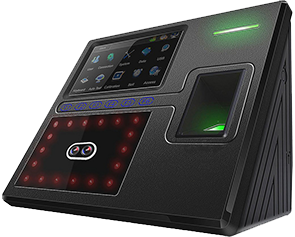 Integration of fingerprint, facial and password identification methods.
Memory: Face - 400; Fingerprint - 2000 and Logs - 100,000;
Voltage: 12 VDC;
Current: 350 mA;
Elegant design according to the view of human engineering.
4.3'' TFT touch screen, easy operation, fashionable and simple interface.
6 user-defined function keys.
Simple access control function reduces extra door control equipments cost for users.
Webserver management software via IE browser.
Extendable scheduled-bell.
Infrared optical system enables user identification in dark environment.