Xiaomi OLED Air Purifier 2s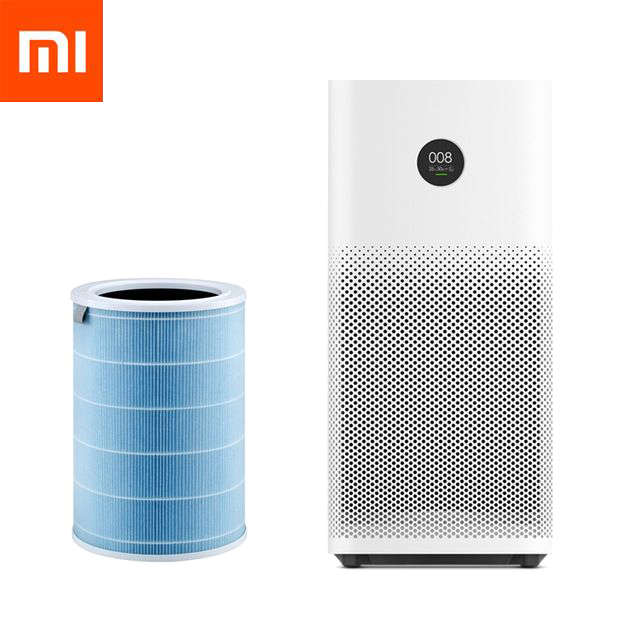 Feel the purity of each breath with Xiaomi Air Purifier 2s!
With an elegant and compact design, the product is accompanied by a high level of cleaning (CADR: 310 m3 / h). This appliance offers a high circulation of fresh air, requiring only 10 minutes to clean the air of a 21 square meter room! The Air Purifier has a mobile application that allows you to control its operation and monitor the air quality! The 360-degree cylindrical filter allows for maximum air filtration at any corner of the room! The filter removes 99.99% of PM2.5 particles and consists of 3 layers - PET Base Filter, EPA Filter and Active Carbon Filter to help eliminate unpleasant odors, allergens, pollen and other harmful elements. In addition, the Xiaomi Air Purifier 2s has quiet and enjoyable work and is almost silent thanks to the powerful Japanese Nidec engine. The Purifier has an ultra-clear OLED Digital Display that shows real-time PM 2.5 index, temperature, humidity, WiFi connection and operating mode, allowing you to monitor the air quality in your home.
Manage the Air Purifier 2s through the applications on your smartphone:
 You can easily monitor the air quality at home through the Mi Home application;

 With the help of a light sensor, the brightness of the display can be automatically adjusted;

 Operating modes: Preferred mode, Sleep mode, Auto mode;

 Compact design, excellent work;

 Low noise, low power consumption, more economical;