Products

/

Single Phase Din Rail ATS 220V Dual Power Automatic Transfer Electrical Selector Switches Uninterrupted PH-ATS-1P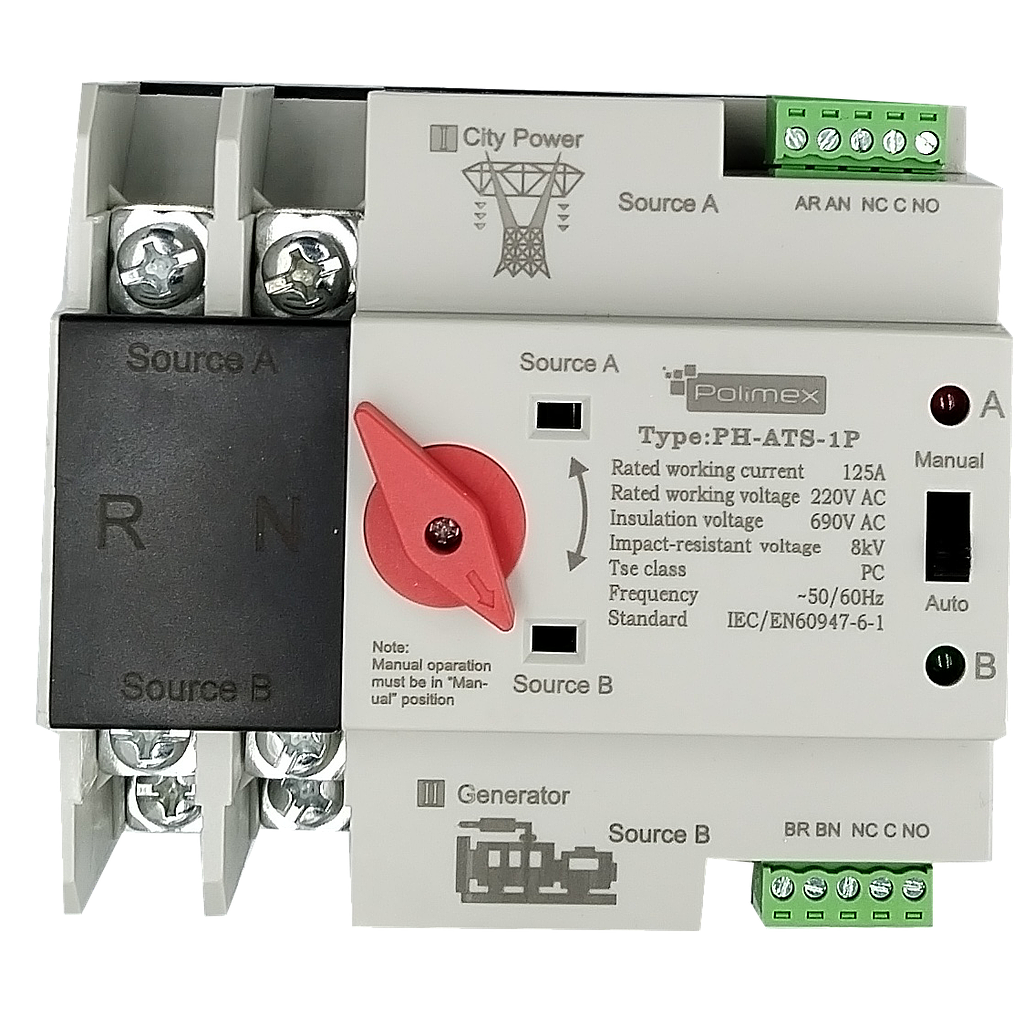 Single Phase Din Rail ATS 220V Dual Power Automatic Transfer Electrical Selector Switches Uninterrupted PH-ATS-1P
---
---
An automatic switch designed to provide backup power in the presence of two sources of electricity, such as the public power grid and a generator.
The product operates within a voltage range of 220-240V and a frequency of 50-60Hz.
---
До 14 дена можете да върнете поръчана стока
Цените са без ДДС
Купете сега, получете до 2 работни дни
Key Features:
1. Dual-pole switch for backup power - phase L and neutral N. This device automatically switches between the public power grid and the generator in case one of them stops, ensuring backup power for your devices.

2. The device has two operating modes: automatic and manual. In automatic mode, priority is given to the public power grid (input A). In manual mode, we can choose the power source.

3. Fast reaction: switching in less than 8ms, without interruption. If both sources are available and one fails, the device can provide uninterrupted power supply.

4. Visual indication of the active source. The device has 'dry' contacts for remote indication or control of additional devices.

5. Compatibility: This product is suitable only for use with the public power grid and a generator and is not intended to work with solar panels and inverters.

6. The terminals for the conductors and their arrangement contribute to easy and convenient installation.
This automatic switch is ideal for homes or business buildings where backup (uninterrupted) power is essential, providing automatic and seamless switching between different sources of electrical power.