Products

/

Xiaomi Mijia Smart Socket WiFi Smart socket + USB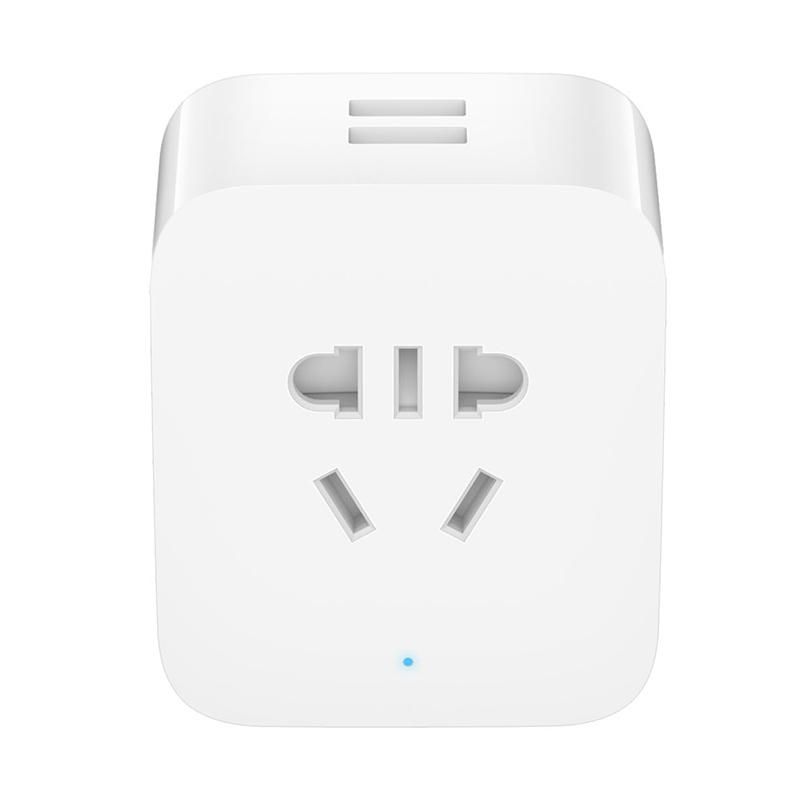 In this model of smart contact "Mijia smart socket Pro Version", you will find several improvements from its predecessors, Wi-Fi communication, and 2 USB ports to load multiple devices simultaneously, plus a chip with high energy consumption accuracy that can help you accurately determine the amount of electricity and make your bills clearer. The high temperature alarm prevents mistakes and overcurrent protection that prolongs the life of your device.

Apart from being a stand-alone device, the contact can also participate in working scenarios with the smart hub of the Mijia series.

"Countdown" Function:
The Countdown function allows the contact to turn off the device that is included in it for 1 minute after leaving the apartment.


How it works:
You plug the Smart Contact into the power grid, and in it the appliance you want to operate. The smart contact connects to the Internet via WiFi and lets you control it from the free Mi Home App application using a smartphone, tablet, or other mobile device that supports the app.


- do you want your lights and music switched on automatically every morning to wake you up and the coffee maker will automatically prepare a cup of coffee for you?

- you want to turn on the safety camera so be able to know what is happening at home?

- you want to turn on your water heater or air conditioning an hour before you get home from work?

- искате ли да контролирате дома си чрез телефона си по всяко време, където и да се намирате?

The smart Xiaomi WiFi socket can help you with that!


Functions:

6 different functions to ontrol the power at home.


Remote control: 

- you can use your phone to check and control the power switch.


Power Calculation:

- You can view the cumulative power consumption of the appliance in which the outlet is switched on.


Time Switch:
- you can turn off the instruments using the time switch function.


Self-ignition protection:
- use of V0 grade 750 ° C flame retardant material.


Neutralized network:
- in case of Internet interruption the hub continue its work.


Low energy:

- low power consumption in standby, intelligent energy saving.

---

---

Energy statistics:

Electrical appliances that remain plugged in, even when they are not in use, consume 40% more electricity. If excluded, when they are not in active mode, the total economy of the consumed energy from one household will decrease by 10 per cent. The Smart Contact of

Xiaomi ZigBee knows how to save energy in intelligent way!