Products

/

Temperature & Humidity detector iTemp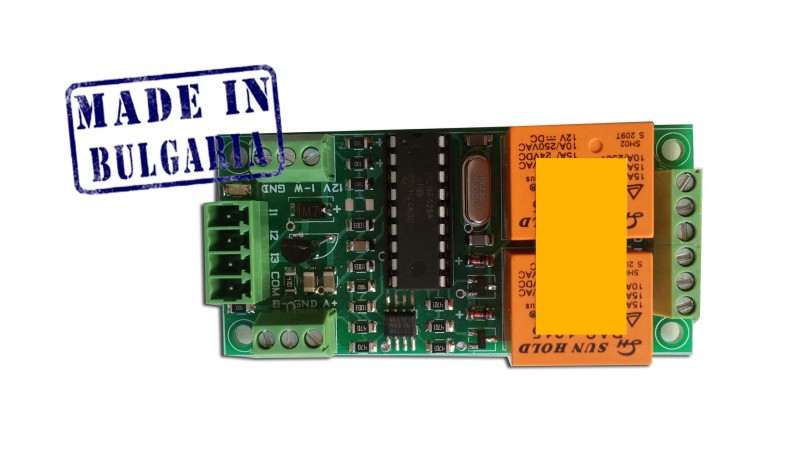 The detector was manufactured by the specialized team of Polimex Holding EOOD. Enables precise temperature and humidity measurement. The device is extremely suitable for premises where monitoring of temperature and humidity is required. Most often these are rooms where food, medicine and other products, archives, libraries, laboratories, production areas and many others are stored. It is very often used even at home to maintain a constant temperature. 
iTemp is a controller designed for use in automation or self-handling systems. 
Power - 12VDC, has 1-W / RS 485 communication
The RS 485 protocol is compatible with the iCON1XX controllers.
There is a MODBUS option RS 485. 
In addition to room temperature and humidity measurement, the detector has the ability to report the status of 3 external devices having dry contact outputs or O.K.The device is capable of real-time visualization of data via Andromeda Pro software, setting of limit values ​and recording of values ​​over a predefined period of time. When crossing the limit value the signalization is obtained by activating a sensor relay output and signaling in the software - sound and visual. The purpose is to ensure trouble-free activation of the protection system such as ventilation, air conditioning, alarm, etc. Ability to connect up to 128 sensors per line and view real-time data with an optional LCD data panel.


Sensor specifications
| | |
| --- | --- |
| Supply | 3.3-6V DC |
| Output | digital signal via MaxDetect 1-wire bus |
| Sensor | Polymer humidity capacitor |
| Working range | humidity 0-100%RH; temperature -40~80Celsius |
| Accuracy | humidity +-2%RH(Max +-5%RH); temperature +-0.5Celsius |
| Sensitivity | humidity 0.1%RH; temperature 0.1Celsius |
| repeatability | humidity +-1%RH; temperature +-0.2Celsius |
| Humidity hysteresis | +-0.3%RH |
| Long-term stability | +-0.5%RH/year |