Products

/

Control panel iCON180 SMART VEND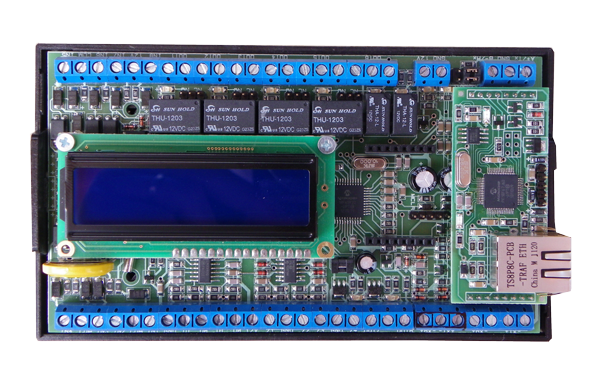 iCON 180 SMART VEND Specialized controller for management of vending machines, which replaces the embedded money mechanism and eliminates the need of cash register. It uses standard EXECUTIVE protocol. That is why it can work with most of the vending machines.Other communication interfaces are also standard because this gives you the ability to use lots of types serial converters and different kind of readers which can operate over Wiegand 26/34 bit reader, 4-8 bit burst. iCON 180 has RS485 serial communication which is very comfortable to plug in the local network when using a LAN converter. Then you can connect controller and computer by using Andromeda Pro software for management of vending machines.
Principle of operation:
Andromeda Pro is a specialized software product with lots of functions and potential for extension and development. It is one of the most important parts of the system. Its mission is to communicate in real time with the controllers and to supervise the availability of products in the machine, users credits, control over the purchased products and others. When you mark a registered ID (RFID card, fingerprint or others) SMART VEND controller sends a request for checking the user's credit which is displayed on vending's display. If the credit is sufficient the user can order a product from the machine. Every event and purchase is archived in the software's database which gives you the ability to generate a lot of reports or monitoring in real time.
Andromeda pro has a great potential for extension. It does not have a limit for connected devices and communication ports and you can use it for management of many types of systems at the same time – vending control, payed auto park, control over other purchased products, time and attendance, 1W sensors monitoring and others.